Cellist, Teacher, & Conductor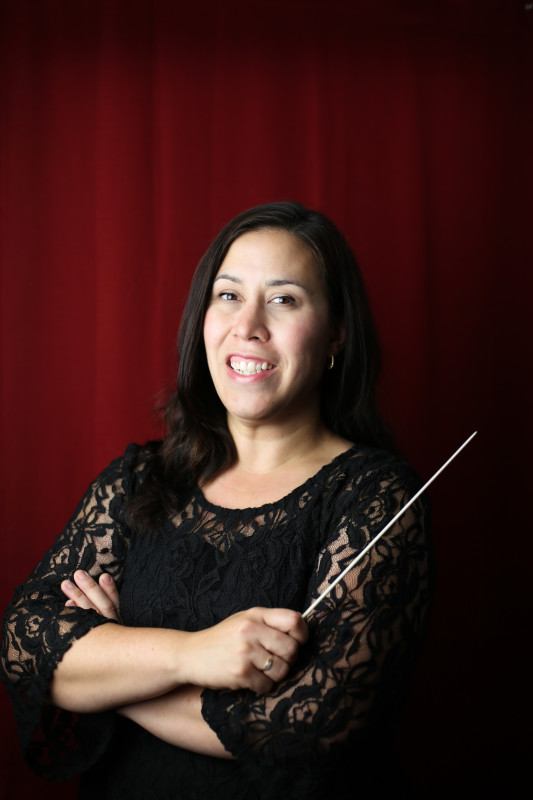 Biography
Angelina attended Southern Illinois University Edwardsville under the Honors Quartet Scholarship, Johnetta Haley Scholarship, and Dr. Martin Luther King, Jr. Humanitarian Award. After earning a bachelor's degree in music education from Southern Illinois University Edwardsville, Ms. McLaughlin-Heil instructed a public school orchestra program in Waukegan, Illinois. Other orchestra teaching positions followed at the Ferguson-Florissant school district in Missouri and Edwardsville Illinois high and elementary schools. During her tenure at Edwardsville, she received an "Extra Effort" award from the district for her role in their production of Karl Orff's Carmina Burana.
Angelina served as a full scholarship graduate assistant while completing her masters in orchestral conducting from Illinois State University in 2015. She frequently directed the Illinois State Symphony Orchestra, Chamber Orchestra, and String Project's "Sinfonia". She studied conducting with Dr. Glenn Block and received master class instruction from Alastiar Willis conductor of the Illinois Symphony, Kris Kelts director of the Kansas City Civic Orchestra, George Stelluto director of the Peoria Symphony Orchestra, Maurizio Colasanti of Conservatorio di Musica in Matera, Italy, Sandra Dackow renowned orchestral arranger, and Enrique García Asensio, Professor of Orchestral Conducting at the Madrid Royal Conservatory, Spain.
Ms. McLaughlin-Heil has appeared with her orchestras at the American String Teachers Association's National Orchestra Competition and has adjudicated solo and ensemble festival and large group contests for the Illinois High School Association and St. Louis School Music Educators Association. She served as 2016-2017 guest conductor for the St.Louis All Suburban 7/8th grade orchestra.
Ms. McLaughlin-Heil also plays cello in several orchestras and string quartets in the St.Louis area and teaches orchestra in the University City, Missouri school district. She is very honored and excited to be leading the Belleville Philharmonic's first Junior Youth Orchestra group. She frequently performs for weddings and events with the Londolfi String Quartet.
String Quartet, Weddings, & Events
The Landolfi String Quartet and Ensemble has become a St. Louis institution with a history of stellar musical performances at a variety of area events. We have strong classical roots but the Quartet can also bring a rock 'n roll attitude to any performance or refine today's most popular music for a more elegant event.
For booking, contact Deberah Haferkamp by phone at (314) 741-5948.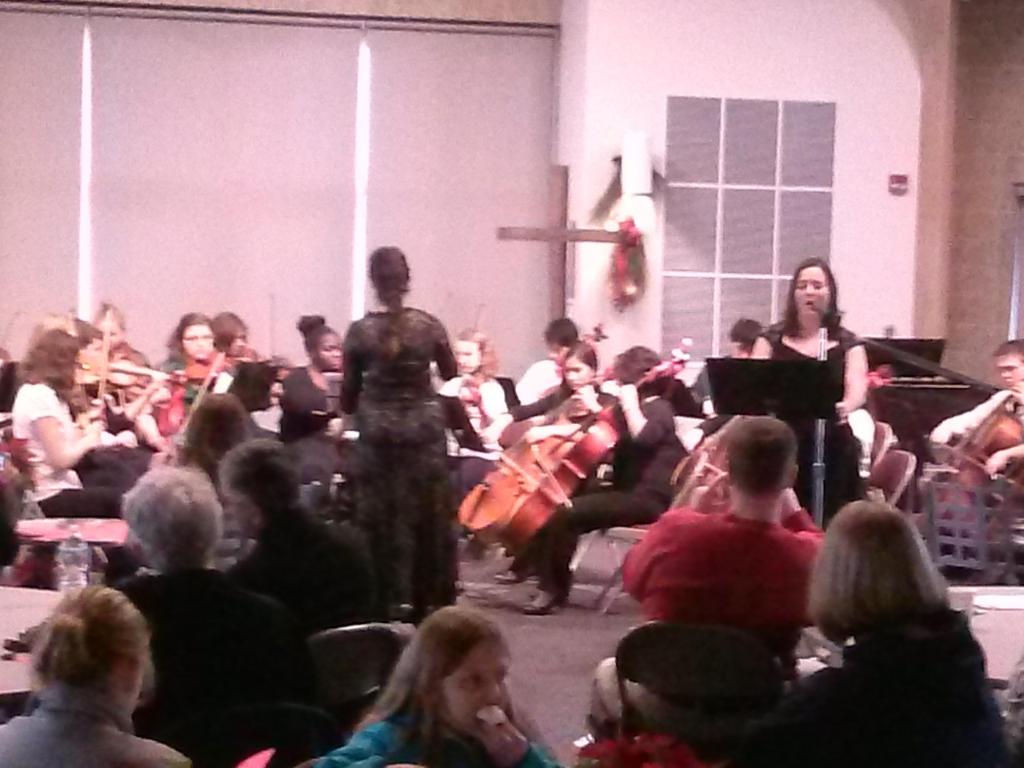 Conducting ISU String Project Festival with singer Kristin Moroni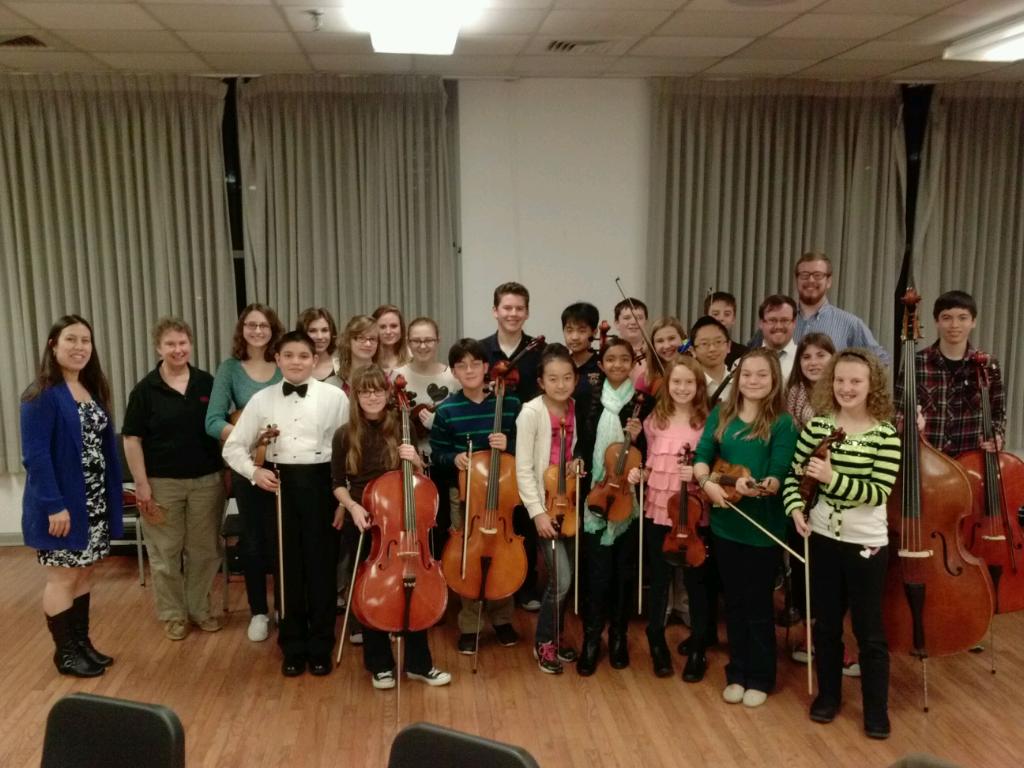 Conductor of ISU String Project "Sinfonia"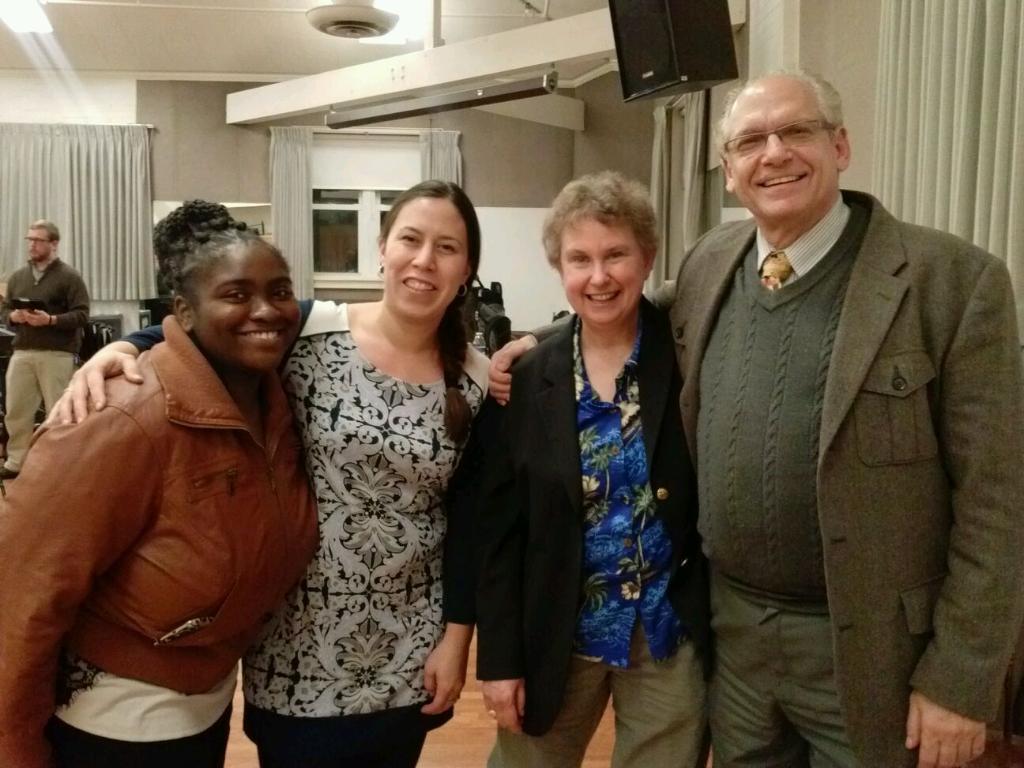 Angelina with Kathryn Brown, Dr. Sandra Dackow and Dr. Glenn Block